Well, it's almost finally here. The night before the night before I leave before Japan. I really have
SO
much I still have to do, and should not be writing this, but I have so much I want to say, and I haven't really been documenting my life and my growth, as I intended to do with this blog.
Where to start?
Well, ever since the final month of my recent semester at CSU Monterey Bay, my life has been nothing but busy. In that semester I literally was at school 10 A.M. to 11 P.M. at night, homework not included. Plus I was trying to enjoy the last month with my girlfriend before she moved back to Japan. We actually made it work, because we actually both enjoy learning. Then the time came where she had to move back to Japan. :(
I was extremely sad to see her go, as we had spent everyday together, and it felt like I was losing my best friend. However, I felt extremely happy and lucky to be able to see her again in about a month and half in Japan.
But I was really sad :(
This was her leaving at the airport :(
After she had left I had a week to kind of relax. But really I was just recovering because it felt like I had just lost my best friend who I had hung out with everyday. Then I had to move out of my place in Monterey, to save money and to take a 5 week Spanish course and a 5 week Japanese course, for 8 hours a day and 5 days a week. Needless to say, I was busy.
I tried to work, and enjoy the last time with my family. But school work took over my life, and I still had so much I had to prepare before I left.
There was so much I wanted to do. I wanted to surf everyday.
I wanted to study Japanese before I left. I downloaded EVERY podcast of Japanese Pod 101, which had a series called "Survival Phrases"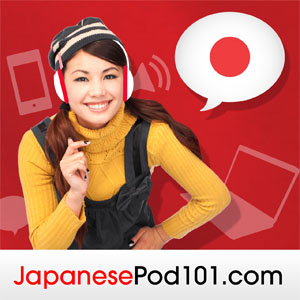 They were extremely helpful, and I highly recommend the podcasts. I learned so much in Japanese class, in such a short time, including learning 2 of the 3 Japanese alphabets: Hiragana and Katakana. I learned some phrases, but I am not as conversational as I hoped. I wanted to learn all the phrases on Survival Phrases so that I could get around Japan when I get there, but I forgot everything. I wanted to even know what each Yen note meant. But I am not where I hoped I would be.
Which brings me to here. The night before the night before I leave. I still have so much to do before I leave, and it all seems to come up at the last minute.
I had given in to stress and I somewhat feel I had forgotten my way; to laugh and just let what I can't control happen.
Here is my advice before I embark on my journey:
Don't give in to stress, and say yes to opportunity.
My new years resolution this year was to love unconditionally, and to live without fear.
This is, without a doubt, the scariest thing I have ever done. Yet, I do not even entertain any hint of fear in my mind.
This is an amazing once in a lifetime opportunity, and instead of saying no to it out of fear of what could go wrong, I am saying yes to what could go right.
Even if this whole trip is a colossal failure, I want to fail. Because I know it wouldn't be a failure. The true failure would be to not learn from anything, and to remain stagnant and not grow.
In "Say Anything", the stereotypical nice-guy character Lloyd Dobler confesses his love to a girl that is out of his league. His friends advise him not to ask her out. They say "Sorry, Lloyd, it's just that you're a nice guy and we don't want to see you get hurt." Lloyd remarks, "I want to get hurt!"
I've lived the majority of my life not taking risks for fear of getting hurt. I don't want to live that way anymore. I want to embrace the endless possibilities of life and embrace every opportunity that presents itself to me, even challenging ones, because that's how you grow.
In "Say Anything," also, Lloyd decides to move to London with Diane. In a moment of doubt she asks Lloyd, "Nobody thinks this will work, do they?" Lloyd simply takes her hand and says "You just described every great success story."
In "Good Will Hunting", Will leaves a promising career to say yes to the possibility of love. He leaves on note on Robin Williams door saying, "If the professor calls about that job, tell him sorry, but I gotta go see about a girl."
One guy who was in my Japanese class, he had this twinkle in his eye. I asked him why he was learning Japanese, and he said "Because I want to go back!"
Apparently he was in the Navy and had been stationed there for a year.
He said he loved living in Japan, and that he had a Japanese girlfriend.
One day he was ordered to go to the medical offices, he thought for just a routine checkup.
But then he found out he was shipping out that day.
He wasn't even able to say goodbye to his girlfriend.
Apparently when he got back, he lost his phone in his car that had gotten impounded and lost all contact with his girlfriend.
After a year she contacted him and said that she missed him and that she was waiting for him to come back.
I encouraged him "Go back! Go back for love, man!"
But he said he already had another girlfriend.
One day he said he had to get surgery to remove a lump in his stomach.
He never came back to class, as I think he had cancer.
:(
My Japanese teacher told me another really sad story:
There was this old man who was on his death bed. He asked his daughter to call my Japanese teacher. The daughter said the old man had met a Japanese woman in his youth, during World War II. On the day he had to leave Japan, the woman told the young man something in Japanese but he didn't understand. But he remembered all this time.
He wanted my Japanese teacher to translate.
The daughter of the old man told my Japanese teacher what the woman had told her father.
...And it was "I love you."
When the daughter told the old man what she had said, he just sighed a heavy sigh.
After all these years he remembers and still had this regret in his mind.
Even if you fail, try your best.
Say yes to opportunity. Say yes to possibility.
Say yes to love.
That's my advice on the eve of the eve before me leave.